Grinding Machine Type:
Vibration Polishing Machine
Grinding Method:
Dry or Wet
Certification:
API, CCC, GOST, ISO, CE
Transport Package:
Carton Box
Specification:
550x350x750mm
C760-3 and C760-4 concrete floor grinder,concrete floor machine one years free warranty for hot sale
C760-3 and C760-4 concrete planetary floor grinding and polishing machine is a very powerful, and highly productive machine yet easy to handle and operate. Durable grinding planetary plates cross running, convenient and smooth operation, high efficiency. Equipped with heavy-duty motor and variable frequency devices, displays excellent performance in concrete and stone grinding polishing.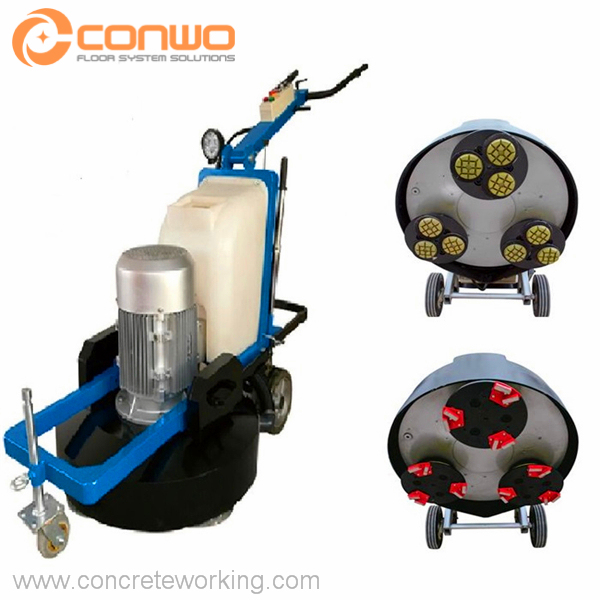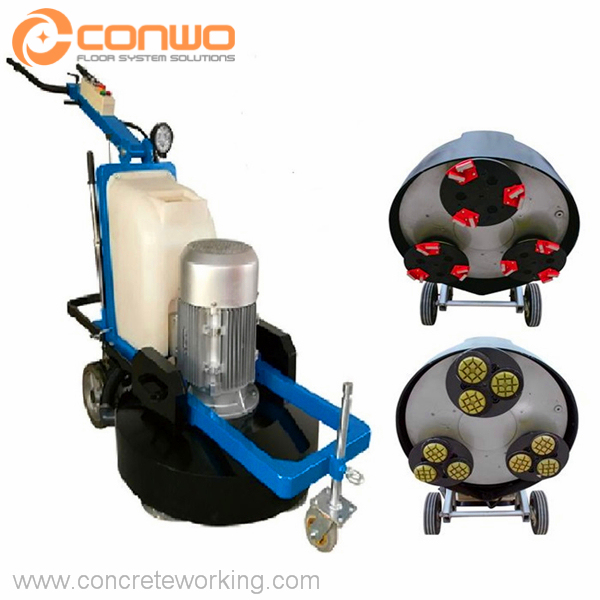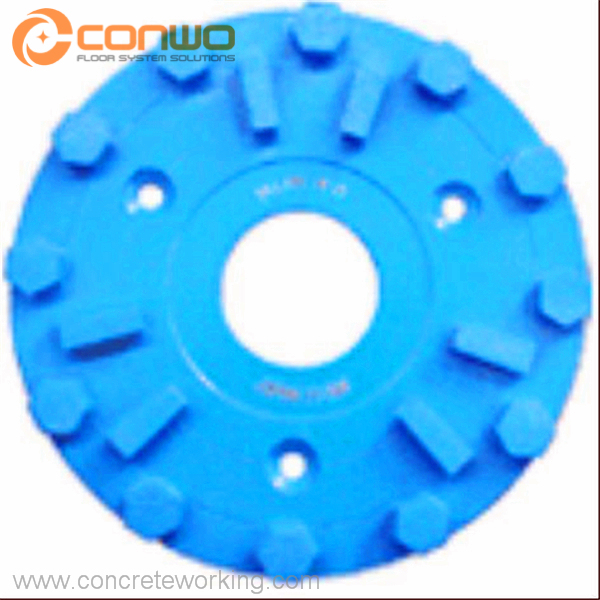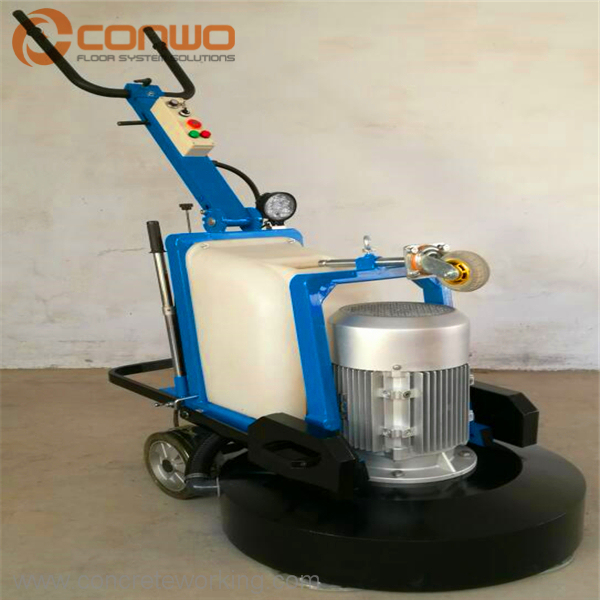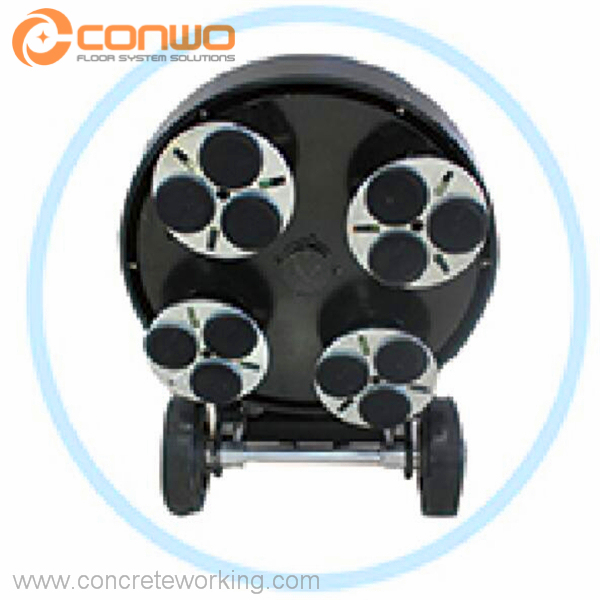 .
APPLICATIONS:
♦Completely gear driven system for a superior duration and reliability without belt transmission ensuring long life.
♦Rotating speed can be changed with a frequency converter.rotating direction adjustable
♦Innovative quick shift polishing tools with magnetic disk and velcro to save the time.
♦Pretreating and leveling concrete surfaces for epoxy coatings.
♦Wet and dry operation with intergraded water deliver system and can be connected with vacuum cleaner.
♦Grinding and Polishing for concrete, marble, granite, terrazzo with various grits of metal diamond blades and resin bond diamond plates for coarse grinding, medium grinding, fine polishing, crystallizing, preparation, maintenance.
♦Removing painting, epoxy, urethane, glues, polyurethane and mastics coatings with PCD tools.
♦Planetary counter rotation system for excellent grinding and polishing surfaces.
♦Comfortable operating with 180 degree forward or backward adjustable handle .
♦The motor can be separated from the main body for convenient transportation.
TECHNICAL PARAMETERÂ 
| | | | |
| --- | --- | --- | --- |
| Modle | C760-3A | C760-3B | C760-3C |
| Voltage | 380-440V 3 phase | 220-240V 1/3 phase  | 380-440V 3 phase |
| Motor | 10hp(7.5kw) | 10hp(7.5kw) | 15hp(11kw) |
| Inverter | 15hp(11kw) | 15hp(11kw) | 15hp(11kw) |
| Working Width | 760mm | 760mm | 760mm |
| Rotating Speed | 300-1800RPM | 300-1800RPM | 300-1800RPM |
| Tools Holder Diameter | 250mm*3 | 250mm*3 | 250mm*3 |
| Water Tank | 32L | 32L | 32L |
| Weight of Machine | 250kg | 250kg | 250kg |
| Additional Weight | 1*35kg | 1*35kg | 1*35kg |
| Packing Size | 800*1200*900mm | 800*1200*900mm | 800*1200*900mm |
TECHNICAL PARAMETERÂ 
| | | |
| --- | --- | --- |
| Modle | C760-4A | C760-4B |
| Voltage | 380-440V 3 phase | 220-240V 3 phase |
| Motor | 15hp(11kw) | 15hp(11kw) |
| Inverter | 15hp(11kw) | 20.5hp(15kw) |
| Working Width | 760mm | 760mm |
| Rotating Speed | 300-1800RPM | 300-1800RPM |
| Tools Holder Diameter | 250mm*4 | 250mm*4 |
| Water Tank | 32L | 32L |
| Weight of Machine | 280kg | 280kg |
| Additional Weight | 2*20kg | 2*20kg |
| Packing Size | 800*1200*900mm | 800*1200*900mm |
1. LED light for working at night.
2. Turning type full- steel weight.
3. Toolbox is fixed on the machine, convenient to repair machine and also tools replacement job will be easily and quickly.
4. New display panel.
5. A knob type water switch, to easy control water.
6. Pull-line angle adjustment device, convenient and labor-saving.
7. USB interface and adjustable mobile phone holder.
8. Australia Industrial plug and socket, Waterproof Rating: IP67
Cold glue profile wrapping machine
Qiangtong Machinery Co., Ltd. , http://www.china-defupresses.com