On the morning of December 9, 2011, a new Futian Auman dump truck was slowly opened from the workshop in the Jingshi Industrial Park in Shifang City, Sichuan Province, and entered the site of the new car off-line ceremony. The first special car produced by Sichuan Tengzhong Futian Special Purpose Vehicle Co., Ltd. formally went offline, filling the gap between the automobile manufacturing industries in Deyang and Shifang and injecting vitality into the industry's revitalization in the earthquake-stricken areas.



According to reports, in order to support the post-earthquake reconstruction of Shifang, Beiqi Foton Motor Co., Ltd., Sichuan Tengzhong Heavy Industry Co., Ltd. and the Shifang People's Government signed a three-party cooperation agreement on September 26, 2010, and decided to plan the construction of special-purpose vehicles in Shifang. base.

The project covers an area of ​​764 acres with a total investment of 498.45 million yuan. It is planned to build an annual output of 20,000 dump trucks, semi-trailers, ordinary flat-panel modified vehicles (boxes, warehouses, etc.), sanitation trucks, commercial mixers and other special products. The production base of the car, as well as the sales center and 4S shop. After completion, it is expected to realize an annual sales income of 2.4 billion yuan and a profit tax of 200 million yuan. The project started construction on April 20, 2011. The first "Shifang" car was formally rolled out on December 9.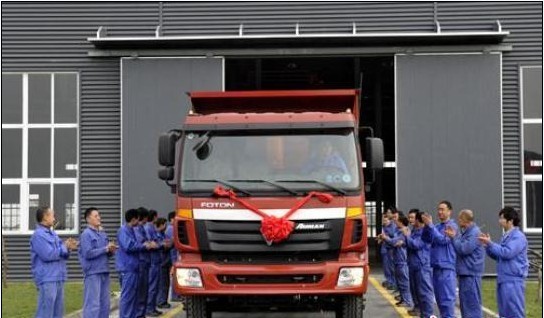 Shifang is one of the most severely affected areas in the Wenchuan earthquake. Based on post-disaster reconstruction and assistance from Beijing counterparts, the local industrial hematopoietic capacity is accelerating. At present, in the Shifang Economic Development Zone, a large number of emerging industries such as Tengzhong Futian, Mingjiu Aerospace, Taishan Gypsum, and Jiayu Doors and Windows have emerged. Low-energy, low-pollution, high-value-added low-carbon industries support the industrial economy. . At the same time, the Shifu industry, which is carrying the old brand, has been transformed from the phosphorus chemical industry to strategic emerging industries such as civil aviation, electronic information, and auto parts.

It is reported that Shifang will form a development model for industrial clusters through the introduction of leading projects and strive to cultivate 3 enterprises with an output value exceeding 10 billion by 2015. The total fiscal revenue will exceed 10 billion yuan, and the total economic output, fiscal revenue, and income of urban and rural residents will be realized. Three times, we will strive to build a well-off society in the western region and enter the country's counties and counties.
BBQ grill, Hot Selling Stainless Steel 3-Sided BBQ Grill Cleaning Brush for Outdoor BBQ with High Quality, Grill Brush, China BBQ grill
Vichen Composite Material Co., Limited , http://www.txptfecooking.com